Did you walk out to your jeep and find a GCJC card?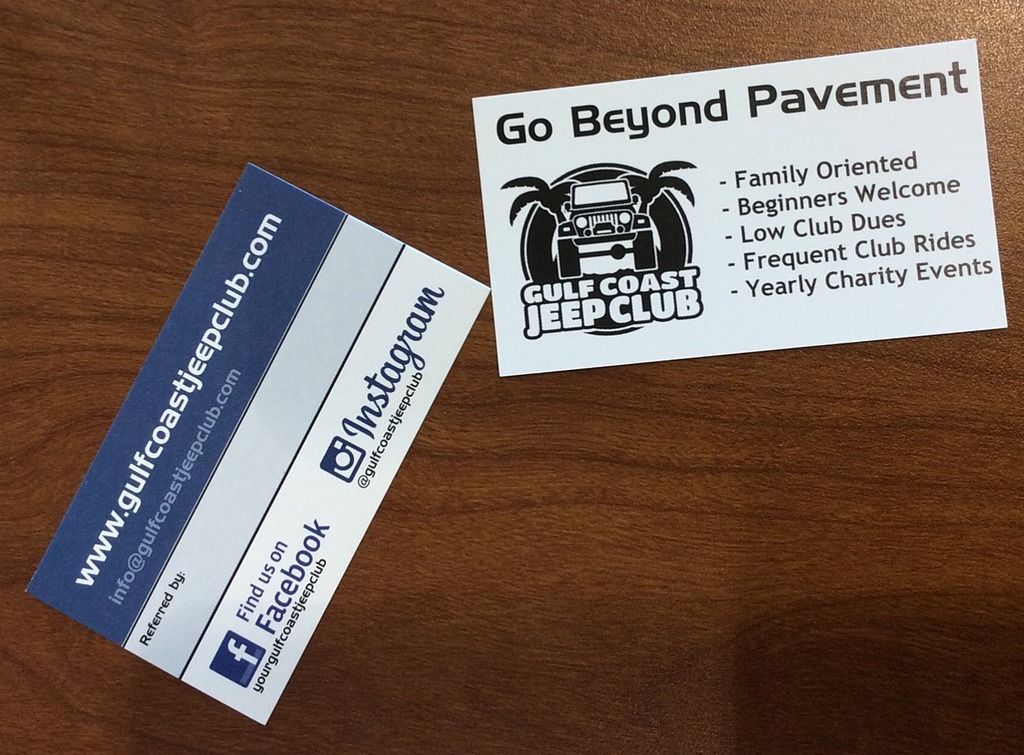 Or did someone in a jeep stop you in traffic? Maybe you noticed one of our club decals on a jeep while cruising around in yours? If so that's awesome! We are glad to you made it by!
Just to tell you a little about the club.
We are a family-oriented club designed for those who enjoy jeeps, Offroad adventures, and social activities in a safe casual environment. Whether your jeep is stock or crawler, we have something for you. In addition to our trail rides the club holds many monthly meet & greets. We participate annually in many events including national Go Topless day in May . All our outings are geared for our families and children. We are not just a club we are Family.
We hope you'll join us for some great jeep adventures, check out the prospective member information and then register with us here on the forum!
On behalf of the Gulf Coast Jeep Club we welcome you.
Thanks,
Roy Mayberry
Club President